Famous billionaire Elon Musk made another interesting post on Twitter. Strengthening his place on the agenda with the steps he took, Musk asked an important question to his followers in his post this time. After owning Twitter, Musk's share, which is one of the most talked about names, remarkably "Which is better?" contained the question.
Although Elon Musk became the owner of Twitter, it started to come to the fore more than before. The steps that Musk took after taking the helm of Twitter and the shares he made had a great impact on this. In particular, allegations about many dismissed employees on Twitter, rumors about Twitter's office and office environment have made Musk one of the top names on the agenda. A recent post by Musk attracted great attention.
ATTENTION SHARE FROM ELON MUSK: "WHO IS BETTER?"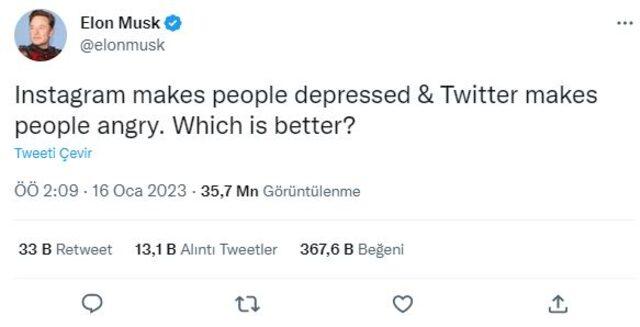 Responding to Musk, one Twitter user said, "LinkedIn is depressing, not Instagram," while another said, "Instagram is useless. Twitter is the best place to get timely information." used the phrases.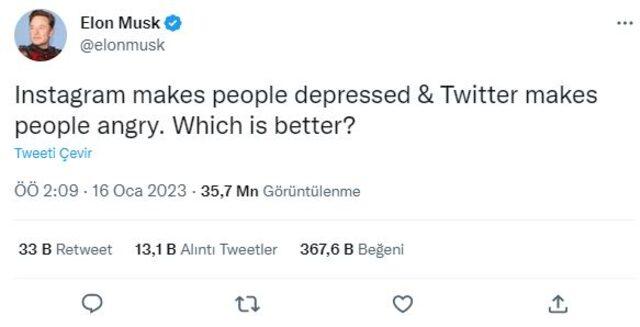 Elon Musk, in his post, "Instagram makes people depressed, Twitter pisses people off. Which is better?" asked the question. His followers started to respond as soon as they saw Musk's post. The responses were as interesting as Musk's question.
HERE ARE SOME OF THESE ANSWERS…